If patients are a key audience for messages about your medical device or therapeutic solution, then you may be aware of the increasing importance of partnering with patient advocacy groups (PAGs), non-commercial organizations representing the interests of patients with specific medical conditions.
A consultancy that surveys advocacy groups says it now has as many as 120,000 PAGs from around the world in its database.1,2
An advisor to life science businesses notes in a white paper that not only do PAGs become trusted partners, but in some cases, as with rare diseases, a PAG may be "the lynchpin holding together an entire community of stakeholders," including patients, families, caregivers, clinicians, and key opinion leaders. The paper's authors stress that health care companies that "truly want to be patient-centered should engage these groups early, often and enthusiastically."3
But even if you understand the importance of partnering with advocacy groups, your company may be a new medtech startup and connecting with PAGs could be a whole new ball of wax for you. Or, like a client that came to me a couple years back, yours could be an established company with an FDA-approved product that you've been marketing to healthcare professionals for years. But now, in today's topsy-turvy health care world, you find yourself needing to reach the patient as well.
Whatever the case, if you don't know where to start, there's help to be had. Here are eight steps to help you find the right patient advocacy group, partner on a project, and build a strong ongoing relationship.
Understand the valid objective(s) for pursuing an advocacy relationship.
There are many great reasons for building relationships with patient advocacy groups, and I'll list a few. But as a foundational principal, it's important for medical product companies to remember that PAGs are committed first and foremost to the patients they serve. For that reason, advocacy groups must always stay independent in their policies and activities and avoid the promotion or endorsement of any product brand.4
That said, there are still many ways for medtech companies to partner with PAGs and advance the purposes of both, and it's best to clarify your company's purpose from the outset. A few valuable ways include:
Educating the marketplace about a disease state and/or emerging therapeutic technologies to treat it. As a credible, trusted source, PAGs can help you with education and awareness efforts, speaking directly to their own members as well as reaching patients outside of their membership via the media and other external channels.
Keeping patients informed on the progress of clinical research about new medical technologies, which, when awaiting approval of your new product, is important for patients and for you.
Consulting with advocacy organizations when preparing for clinical trials about study design and monitoring, identification of well-regarded clinical investigators, and recruitment of patients.5
Working with some of the emerging online patient communities to better understand the patient experience and what influences their health decisions. Often, patients in online communities are a valuable resource because they are highly engaged and knowledgeable not just about their disease but also about strategies for living with it day-to-day.6
Once your concept for a partnering project is well-defined and you have a project outline, it's a good idea to run it by your company's key approvers before you get too far down the path, people like your company's legal and regulatory teams. It's much easier to course correct early on than it is to have to go back and make changes after your advocacy partner has already approved your concept or proposal.
Learn about the types of non-profits available for partnering.
Ultimately, you'll have the most specific information on potential partnering groups after you've completed your customized audit in step 4 below. However, with thousands of groups out there, it's good to have a framework for your audit that helps you understand what kind of PAGs are available for partnering.
When it comes to function, PAGs can provide patients a range of services, including patient support groups, patient education and tools, fundraising, legislative advocacy, and national awareness programs.
As to size, smaller groups may focus on providing one specific service, such as patient support, while larger advocacy organizations are usually involved in several and serve additional client groups, such as health care professionals and caregivers. The American Heart Association and the American Cancer Society are examples of such multi-faceted organizations.
PAGs can be local, national or even international in their geographic scope, with some of the broad-scope groups also offering hundreds of local chapters for patient support.
Transcending geography and reflecting the trend toward patient empowerment, there has been significant growth over the past decade in online patient communities. These groups can be a rich resource for patients, especially those with rare diseases, where geographic separation from other patients as well as treatment and research opportunities could otherwise be an issue. Online communities provide support, education and lifestyle tips that, previously, were inaccessible to many patients.
In considering these various factors, probably the most important thing for you to do when assessing advocacy groups for a partnership is to boil it down to an organization's mission and primary functions. These will help you zero in on core competencies as well as a PAG's most developed member resources.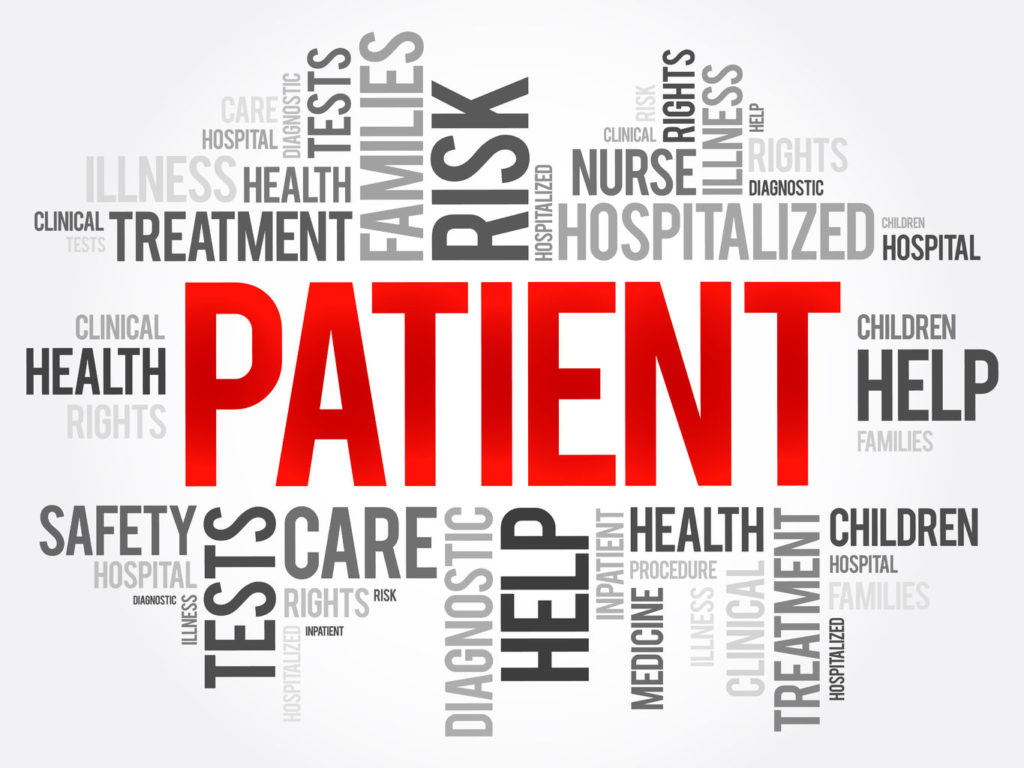 Clarify your partnership commitment: Ongoing program, defined project, or both?
Ideally, you should aim to establish relationships with PAGs for the long-term. Realistically, though, it's sometimes difficult to form, fund and maintain ongoing relationships with PAGs right away, especially for lean, fast-paced medtech startups. Sometimes, you have an urgent need for a program and a limited budget, and you simply need to form a project-focused partnership as soon as possible. That's ok.
But in that case, for the sake of clarity about your objectives and in fairness to the advocacy partner, it's good to be candid about whether your current focus is on a specific project or if you're interested in beginning an ongoing interaction. This will help avoid misunderstanding and keep lines of communication open for future interactions.
To manage a key PAG relationship with a long-term perspective, it's best to assign the maintenance of it as an accountability to of one of your astute managers, someone with strong emotional intelligence who will consistently communicate with the PAG and provide them an open point of access to your company.
Conduct an audit of organizations interested in your disease state or therapeutic category.
If you aren't already familiar with the range of PAGs relevant to your product category, it's usually helpful to perform an advocacy audit and create a directory of potential PAG partners tailored to your company. Once complete, your audit will be one of your most useful resources for developing advocacy relationships. To conduct your audit will basically involve two steps:
Online research. For your research, list all the relevant organizations in your disease or therapeutic area that communicate with patients. As you gather information on each organization, important subjects to cover in your information gathering are a PAG's mission and vision, core audiences, key issues, major ongoing programs (education, research, meetings, advocacy), current campaigns, and online assets, including its website and social media properties.
The written document. As you write the narrative report, think of it as a catalogue of the PAGs relevant to your company. Important sections to include in your audit report are a brief statement of its objective, an executive summary of your findings, your recommendation of two to four groups your company should consider for any upcoming partnership projects (including next steps), and summaries for each of the PAGs you researched. Each PAG summary should run between a paragraph and a page in length.
Conduct introductory phone interviews with the PAGs recommended by your audit.
This is where things start to get exciting, because you're going to start meeting and talking with advocacy groups who care about many of the same things your company does. You'll also begin to visualize the possibilities for partnering engagements.
Begin by reaching out on email to arrange separate introductory calls with each of the handful of advocacy groups recommended by your audit. Each call should involve the leaders from the PAG and your company who can best speak to their organization's interests in and potential for collaborative projects.
Schedule each call for about 30 minutes, and be clear that it's a "meet-and-greet" exploratory call. For your purposes, these calls are to help you assess which PAGs would be the best match for the partnering project you're considering.
During each of these introductory calls, you should share your company's desire to grow relationships with organizations like theirs and your intent to partner on projects. You can share briefly about your company's mission and objectives, but for your purposes, keep the bulk of the call focused on the PAG. Your aim is to hear them share in their own words about their priorities, their programs, and the services they provide members, including communications, education, and patient support.
Select your ideal organization, conduct a follow-up call, and make a proposal.
Having completed your audit and introductory calls, you should ideally be able to identify the PAG you want to work with and know how you'd like to partner with them.
The next step is to schedule a follow-up call with the group you've selected, letting them know you have an idea for a potential project and you'd like to get their take on it. Your objective in this second call will be to describe your idea in high-level terms, confirm if they're interested in having you develop a proposal, and ask any clarifying questions.
The presentation you develop for your proposal should include a brief analysis of the need for and the opportunity presented by the proposed project, an explanation for how the proposed project fits your company's objectives, a project overview covering its key components and timing, and a period for questions and discussion. During the discussion, be sure to get the PAG's feedback about the fit of your proposal with their objectives.
You'll also need to spell out clearly in your presentation the proposed financial support, which you should plan as a fundamental component for any advocacy partnership. Non-profit PAGs partly depend on company grants and donations to help sustain the work they do. Also, be sure to emphasize any value the project provides the PAG, such as positive exposure and reputation enhancement for their group and any benefits for their patients, family members and caregivers.
Draft an agreement.
So, you identified a core group of PAGs as partnering potentials, selected your preferred partner, made your proposal, aaaand…..they said "Yes."
Congratulations!! You're on your way to beginning a great program that will benefit patients and your advocacy partner and help you fulfill your intended business objectives.
Now, you just need a formal agreement.
While it's not truly a traditional contract, where a client purchases a product or service for a set price, you should work with your new advocacy partner to create a document that will spell out all the key components of the project. It will serve as your operating document and should capture the project's objectives and structure, each partner's role and deliverables, project funding, a timeline, and if relevant, ownership of any work product resulting from the partnership.
Generally, your company's legal counsel will draft the agreement, even though they'll need your input. If you involved them from the start, as suggested back in step 1, the process of getting to a finalized agreement should be fairly streamlined.
Be a great partner.
If you've done the work of finding a good advocacy partner and have a signed agreement to implement a strong, strategic project together, you should be able to execute it as you do most of your programs. The key to the implementation phase of the project, though, is about how you work with your advocacy partner. If you commit yourself to the following handful of basic operating principles, it should help make the project a win-win for everyone:
Transparency and honesty. Be clear and up front with your advocacy partner throughout the project. Be open to their questions and straightforward about your purposes through each step.
Proactive communication. Even though you're funding the project and possibly driving its implementation, remember that the PAG's name is on it, and they are your partner. As with any strong relationship, communication is key. Keep them fully apprised of the project's progress via regular meetings. Involve them in key decisions, share new developments, and include them in reviews of key content. Apprise them of results and celebrate them together.
Relationship orientation. Throughout your project, remember that how you execute is only partly about the results of the program at hand. It's also about what your company and your partnering PAG can achieve together to help patients, how your actions build and preserve the relationship with your partner, and whether your management of the relationship has left the door open and the path paved for future engagements.
What kind of projects have you partnered on with patient advocacy organizations? What has been your experience with PAG partnering? Please take advantage of our comments section below, and share with us your experience and perspectives.
************
"The New Partnership Paradigm: What Patient Advocates Seek from Pharmaceutical Partners." White paper. inVentiv Health, June 2015. (http://www.inventivhealth.com/pdf/PatientAdvocacytheNewPartnershipParadigm.pdf)
Wyke, Alexandra. "The Role and Value of Patient Advocacy Groups." Powerpoint Presentation. PatientView, 2012. (https://www.scribd.com/doc/85664036/about-the-patient-advocacy-movement-a-short-course?secret_password=2j28ydq3qj8es6g6qcq5)
Doshi, Pooja; Monsey, Laney; and Von Seggern, Chris. "Engaging Patient Advocacy Groups: A Key Piece of the Puzzle." White paper. ClearView Healthcare Partners, February 2017. (http://clearviewhcp.textivia.net/white-paper/engaging-patient-advocacy-groups/)
For a noteworthy example of how companies can keep relationships with patient organizations appropriate and help them maintain their independence, see Sanofi Genzyme's list of Guiding Principles for working with patient organizations: https://www.sanofigenzyme.com/Patients/Working-with-Patient-Organizations.aspx
"The New Partnership Paradigm." inVentiv Health.
Myshko, Denise." The Evolution of Patient Communities." PharmaVoice.com, October 2016. (http://www.pharmavoice.com/editors-choice-pdf/evolution-patient-communities/)
Image copyright: dizanna / 123RF Stock Photo